Far Cry el juego de Ubisoft que ha sido lanzado a ultimas fechas del mes de marzo ha logrado llevarse una buena cantidad de compras y colocarse en la cima de los juegos mas comprados por los jugadores de la unión americana, aunque en otras partes del globo no se queda tan atrás. 
FAR CRY 5 fue el juego mas vendido en Marzo en E.U.
Según un reporte de NPD Group, Far Cry 5 fue el juego más vendido de EUA durante marzo, mes en el que solo estuvo disponible 5 días tras su debut el 27 de marzo pero que fueron suficientes para colocarlo a la cabeza de la lista. Este desempeño confirma el gran lanzamiento que tuvo, rodeado de críticas positivas y que se tradujo en ventas exitosas en EUA, Reino Unido y Japón que registraron 5 millones de copias vendidas tan solo en la primera semana.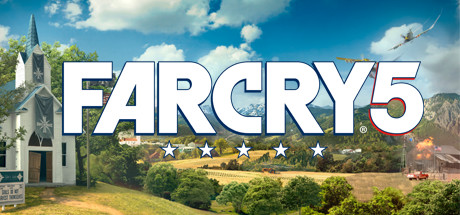 Developer: Ubisoft Montreal, Red Storm, Ubisoft Shanghai, Ubisoft Toronto, Ubisoft Kiev
En la lista de los juegos más vendidos de EUA en marzo, el éxito de Far Cry 5 fue seguido por el juego Sea of Thieves, un juego multiplayer en línea con una temática bucanera bastante interesante, disponible en Xbox One y Windows 10, mientras que la compañía nipona Nintendo, tuvo presencia en la lista gracias a Kirby Star Allies y Mario Kart 8 Deluxe. Además, y como ha sucedido desde los últimos 5 años, el indestructible Grand Theft Auto V se colocó en la quinta posición, algo bastante notable en si, y para que no pierdas ningún dato aquí esta la lista de los 10 juegos mas vendidos durante el mes de Marzo.
Far Cry 5
Sea of Thieves
MLB 18: The Show
Kirby Star Allies
Grand Theft Auto V
Call of Duty: WWII
Mario Kart 8 Deluxe
Ni No Kuni II: Revenant Kingdom
NBA 2K18
Monster Hunter: World
Por suspuesto este juego ya lo analizamos en nuestro canal de Youtube y Torito ha hecho una reseña del juego en vivo y un gamplay asi que si les interesa este juego para su coleccion personal pueden ver el video abajo y pueden obtener el juego desde AQUI
Si la nota "FAR CRY 5 fue el juego mas vendido en Marzo en E.U." te ha sido de utilidad, por favor haznólo saber dejándonos un comentario en la parte de abajo o comparte esta nota en tus redes sociales, así nos ayudas a llegar a mas gente y nos impulsas a seguir creando contenido, añadete a nuestras redes Facebook, Twitter y Telegram  seguro hallarás algo interesante.